2007 Stowe Antique Car Show
This was a sweet car show unfornately I showed up on a saturday for about 5 or 6 hours. The show goes on from the August 9th to the 12th. There was probably 1000 cars in the show, alot of old antique cars however and there was about 100 cars in the for sale corral. There was lots of vendors with old car junk, tons of campers and lots of people. At about 4am all the cars in the show line up for a parade which circles through Stowe, if you don't enter the parade you dont get jugded!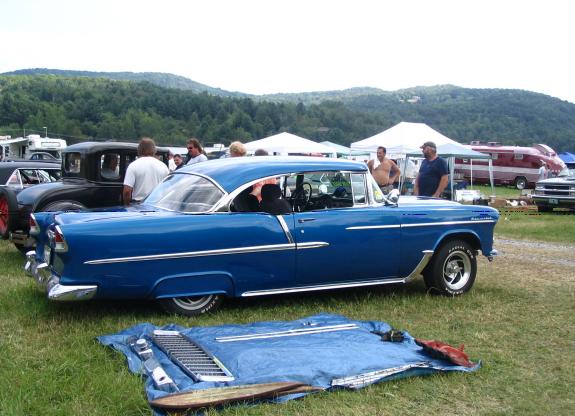 This nice blue 55 sport coupe was in the car corral, it had modern interior and needed a front bumper, owner asking $15,500.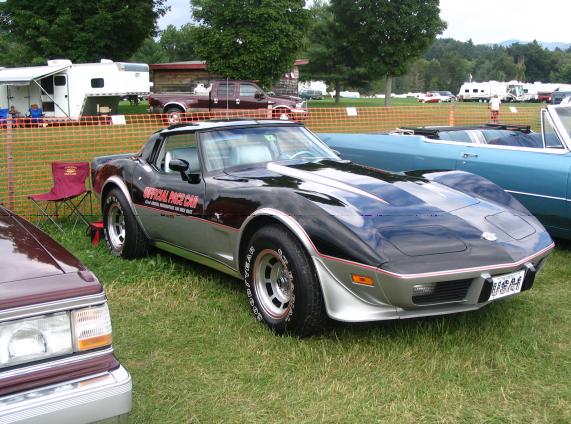 This Indy 500 pace car corvette was for sale in the corral, owner asking $45,000.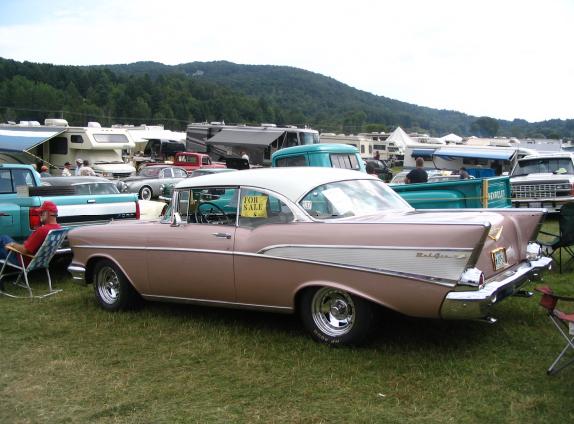 This 57 bel air sport coupe was for sale, asking $24,000.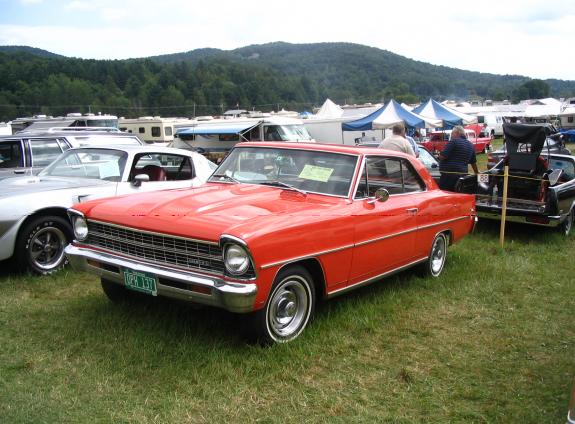 1967 Chevy II for sale, owner asking $15,500.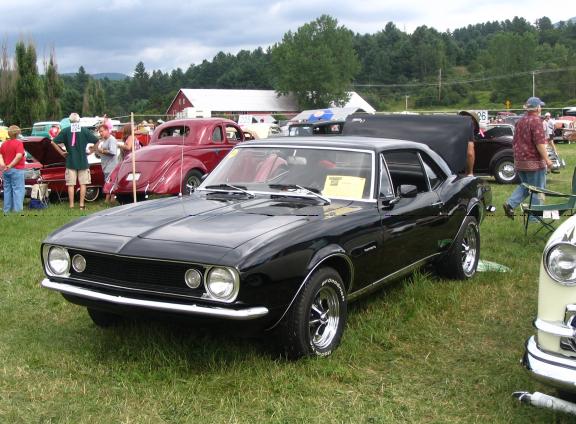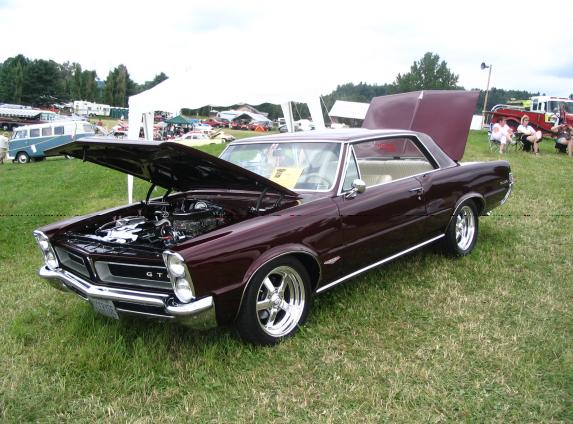 Very nice goat. Sweet metallic paint job, nice stereo system, custom interior and very clean under the hood. This car was a best of show at the Adirodack Nationals a few years ago, a very good accomplishment.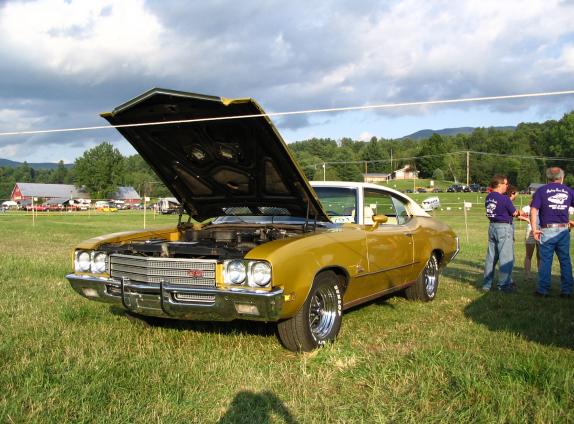 1971 Buick Gran Sport Stage 1 car with the 455 motor, not alot of these were made. These 455 motors put out 345hp @ 5000rpm. Only 8,268 455 stage I 2 door hardtops were made by GM this year.